10:10 Portal and Full Moon Special Event
Singing Bowls, Meditation and Reiki Event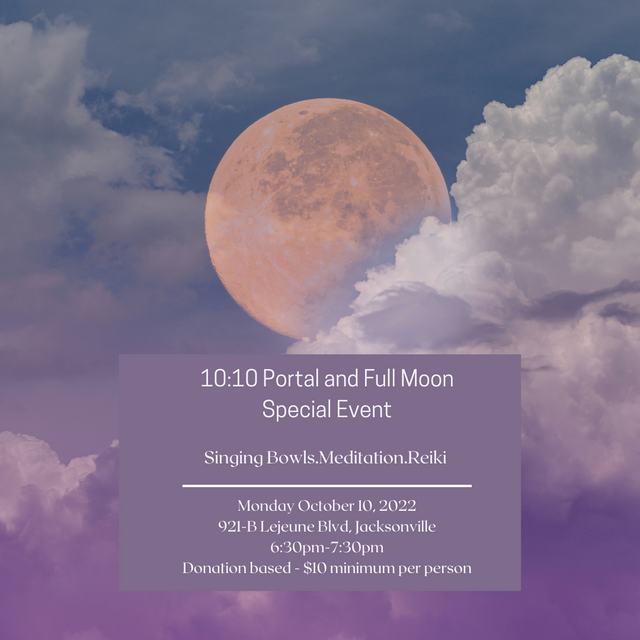 Description
Reservations are full as of 10/1.  Please email Stacey at [email protected] to be added to the waitlist!  Thank you!
Come join us for this powerful day of manifestation and endings to allow new beginnings to take place. While the full moon is Oct 9th, we are still able to enjoy to powerful energy it can provide.  Sound healing and Reiki can help clear stuck energy and allow new to enter your life. Relax and let your worries and stress go during this 1 hour event.
Registration is required as space is limited.  Please indicate how many people will be attending if you are reserving for more than one in your group.
This is a donation based event - $10 minimum per person payable at location.
Floating Lotus Holistic Healing
921-B Lejeune Blvd, Jacksonville, NC 28540
6:30 PM EDT
to 7:30 PM EDT
price
Private:No
RSVP Required:Yes
Accept Registration Online:Yes