Autumn Equinox Special Event
Singing Bowls, Meditation and Reiki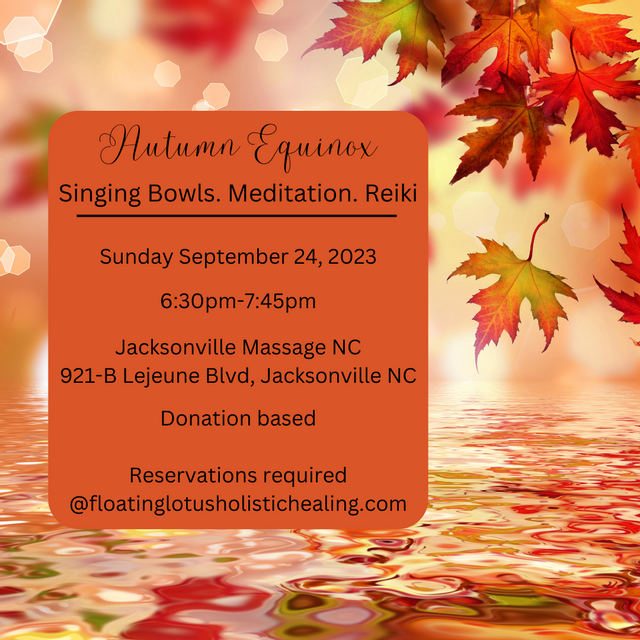 Description
Come join us as we celebrate the Autumn Equinox and enter the Fall season with a singing bowl, meditation and reiki event. The Autumn Equinox allows us to reflect on all of our blessings and give gratitude for all that you have. It is said when you see an acorn, pick it up and keep it with you in your wallet or pocket each day until the Spring Equinox to reap all the blessings you have harvested until then. Allow the singing bowls and reiki to release any stuck energy as we move into this auspicious season.
Sunday September 24, 2023
6:30pm-7:45pm
Jacksonville Massage NC
921-B Lejeune Blvd
Jacksonville, NC
Reservations required @floatinglotusholistichealing.com as space is limited to 10 participants.
Event is donation based.
Jacksonville Massage NC
921-B Lejeune Blvd, Jacksonville, NC 28540
6:30 PM EDT
to 7:45 PM EDT
RSVP Required
Accepting Online Registration